EA sports build new features upon previous FIFAs and community feedbacks. The aim is to bring more realism, intelligence, and emotion to the game. With the new Authentic Game Flow, user-controlled Decisive Moments, and enhanced Ball Physics System, FIFA 20 will unlock deeper level of football realism.
FIFA 20 | Official Gameplay Trailer
Authentic Game Flow
Authentic Game Flow gives AI-controlled players to understand effectively about time, space and position the pitch, which in turns computer-controlled defenders will now be less efficient and effective (less on-the-ball, if you will) while user-controlled play will perform better through Dynamic One-on-Ones, enhanced AI Defending, and Natural player motion.
1. Dynamic One-on-Ones:
In FIFA 20, both defence and attack with increased control and more options in 1v1 situations during matches. Gameflow offeres ,ore true-to-life spacing and pace of play, resulting in more 1vs1 opportunities putting emphasis on user-controlled Decisive Moments. 1vs1 situations between the player and the goalkeeper are about to become less frustrating.
2. AI Defending:
AI will offer intelligent defensive support but it will depend on player-controlled defending. Planned tackling (new feature) favours manual defending. Players will get more benefits to manually defending, rather than relying on the skills of the game's AI. Manual tackles will also favours you than those attempted by AI. Defensive support from AI-controlled players via an overhauled positioning and tackling system.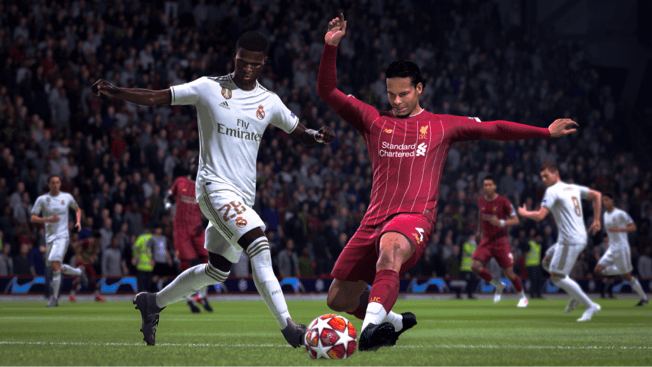 Image credit : EA FIFA 20
3. Natural Player Motion:
Thanks to locomotion and positioning innovations AI players now move more natural and composed fashion than ever before.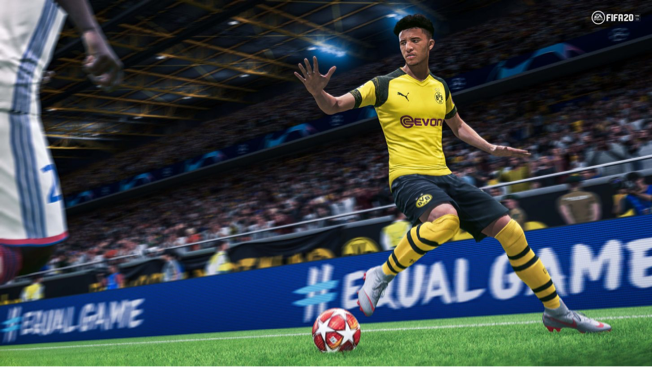 Image credit : EA FIFA 20
Decisive Moments
Decisive Moments give the user more control over the moments that change the outcome of a match.
1. Strafe Dribbling :
The new strafe dribble mechanic gives players a accurate control over their movements. Strafe dribble will give you more dimension in attacking options, provide you more agility to lure your opponent and accelerating past them.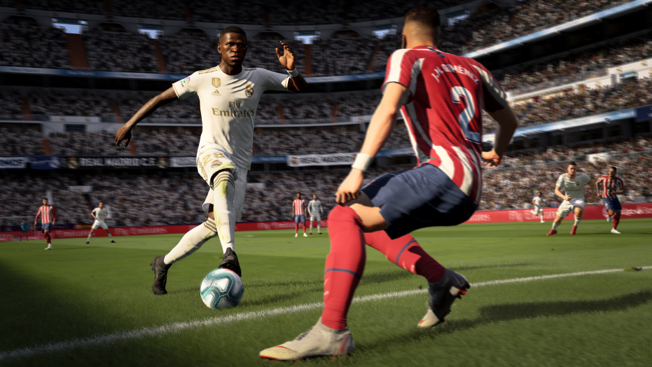 Image credit : EA FIFA 20
2. Controlled Tackling:
By Active Touch System, Manual tackling is easier. Defenders will be more successful in recovering possession by tackling the ball towards a teammate to keep the ball in play after a tackle. The perfect tackle, higher chances of retaining possession of the ball.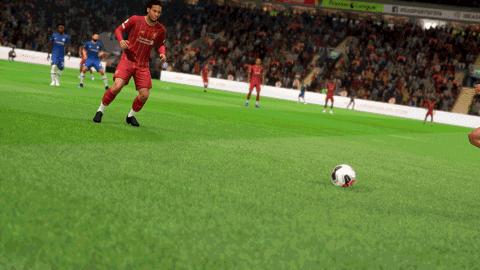 Image credit : EA FIFA 20
3. Set Piece Refresh:
A system refresh gives deeper options for aiming direct free kicks and penalties.The new Free Kick System is divided into five aspects: Aim, Position, Power, Spin and Timing.
Image credit : EA FIFA 20
4. Composed Finishing:
1vs1 shooting will give you more consistent and creating more clinical finishing. Shooting is more true-to-life that better rewards authentic finishing. Volley-crossing and volley shooting are less accurate and a little more unpredictable.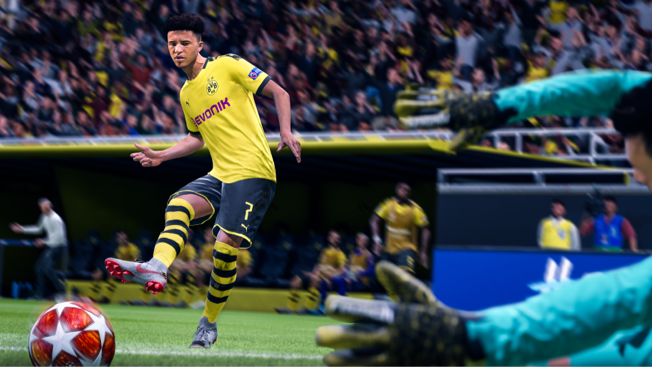 Image credit : EA FIFA 20


New Ball Physics
The new Ball Physics brings a level of realism, rewrote the physics of the ball, offering new shot trajectories, more realistic tackle interactions, and physics-driven behaviour. The ball moves more naturally than ever before whether it is on ground or air.
1. Football Informed Motion
This system introduces more authentic ball spins, natural curve with passes and bounces that create an authenticity match experience in FIFA 20.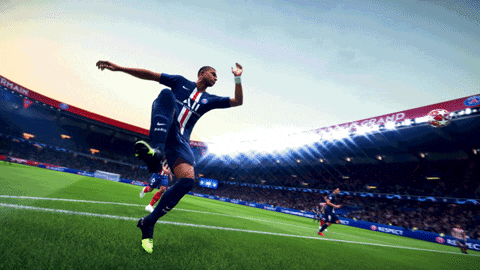 2. New Shot Trajectories
Shot trajectories are also improved.Players going to see rising shots, dipping shots, swerving shots, knuckle shots and more interesting curves than ever before.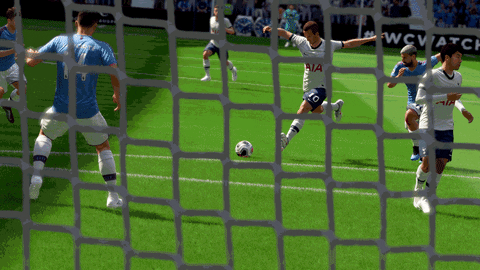 Image credit : EA FIFA 20
COVER STAR
Real Madrid playmaker Eden Hazard is the new cover star of the standard edition, while Liverpool defender Virgil van Dijk is the cover star of the champions edition. There's still a reveal to come for the Ultimate Edition cover.
Standard Edition Cover
Real Madrid player, Eden Hazard is the cover star for FIFA 20 (Standard Edition).
Champions Edition Cover
Liverpool FC player, Virgil van Dijk is the cover star for FIFA 20 (Champions Edition).
Ultimate Edition Cover
Zinedine Zidane, An ultimate footballing ICON is the cover star for FIFA 20 (Ultimate Edition).
FIFA 20 will be the 27th installment in the FIFA series. FIFA 20 officially releasing worldwide September 27, 2019 on PlayStation 4, Xbox One, and PC. The EA SPORTS FIFA 20 Legacy Edition will also be available September 27 on Nintendo Switch™.
VOLTA FIFA 20 : FEATURES (Click Here)
FIFA 20 PC SYSTEM REQUIREMENTS (Click Here)