VOLTA is a Portuguese word which means "return". It allows FIFA players to take the game back to the streets. Giving you an authentic street football experience. Volta mode feature in FIFA 20 will give you the feel of street football where you can build your own player, pick your gear, and express your own personal style.
"For us It's a return to street football for the FIFA franchise and we're really excited to be in places where street football is rooted." said Volta producer Jeff Antwi when asked about the inspiration behind the introduction of the new game mode in FIFA 20.
"Real people, real places, Authenticity, creativity and culture are all things we wanted to bring to Volta." said Volta producer Jeff Antwi introduction of the new game mode in FIFA 20.
BREAK NEW GROUND (OFFICIAL REVEAL TRAILER)
Gameplay
VOLTA version inspired by the street football, cages and futsal courts across the world. Gameplay of VOLTA will immerses you in the flow of the street with with new tools including simplified flicks and skill moves, new flair animations, and even the option to use the wall to your advantage.
FIFA 20 official VOLTA Gameplay Trailer
Customisation
In this mode you able to customise and personalise your player. You able to create how they look, hairstyle, tattoos, dress, new celebratory emotes. There is also an option to create your male or female player avatar and showcase them across the various game modes in VOLTA Football.
Gear
You will be able to equip your player with latest vanity items (shirts, shoes, tattoos and hairstyles). Unlock more items on completing in game challenges as you progress throughout VOLTA.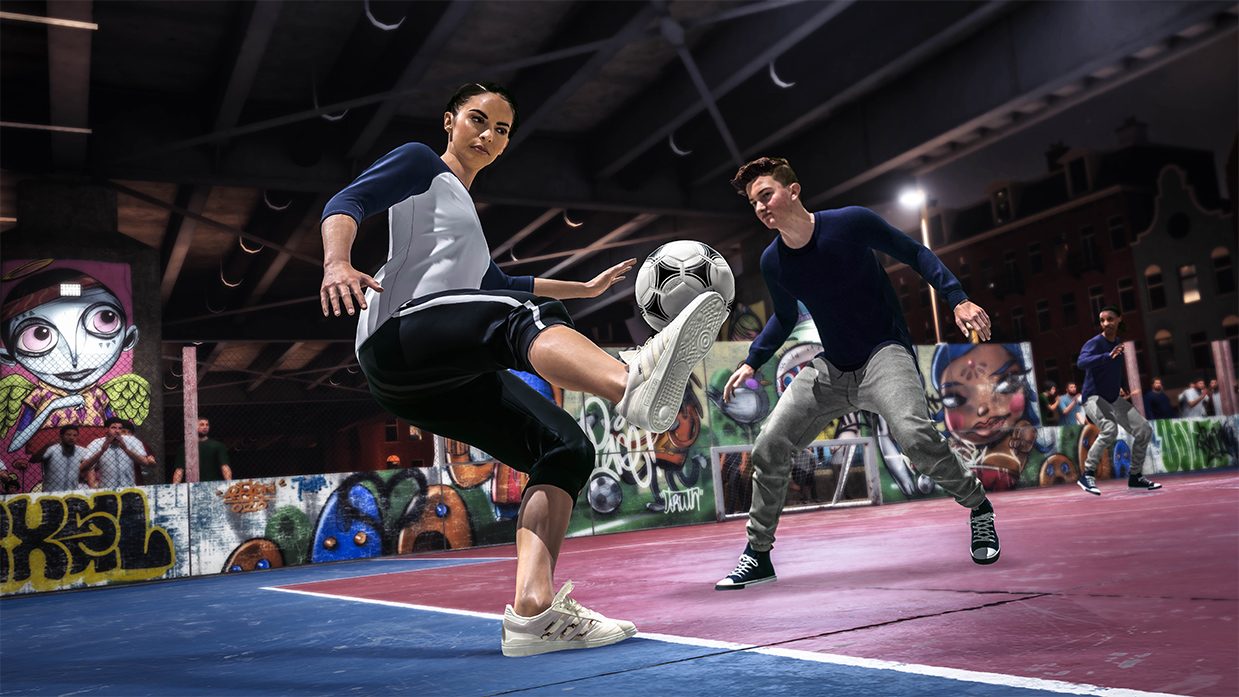 Image credit : EA FIFA 20
Locations
There are diffrerent arenas available to play from an underpass in Amsterdam, to a neighbourhood cage in London, to a Tokyo rooftop. Through which you can enjoy the reigonal experience.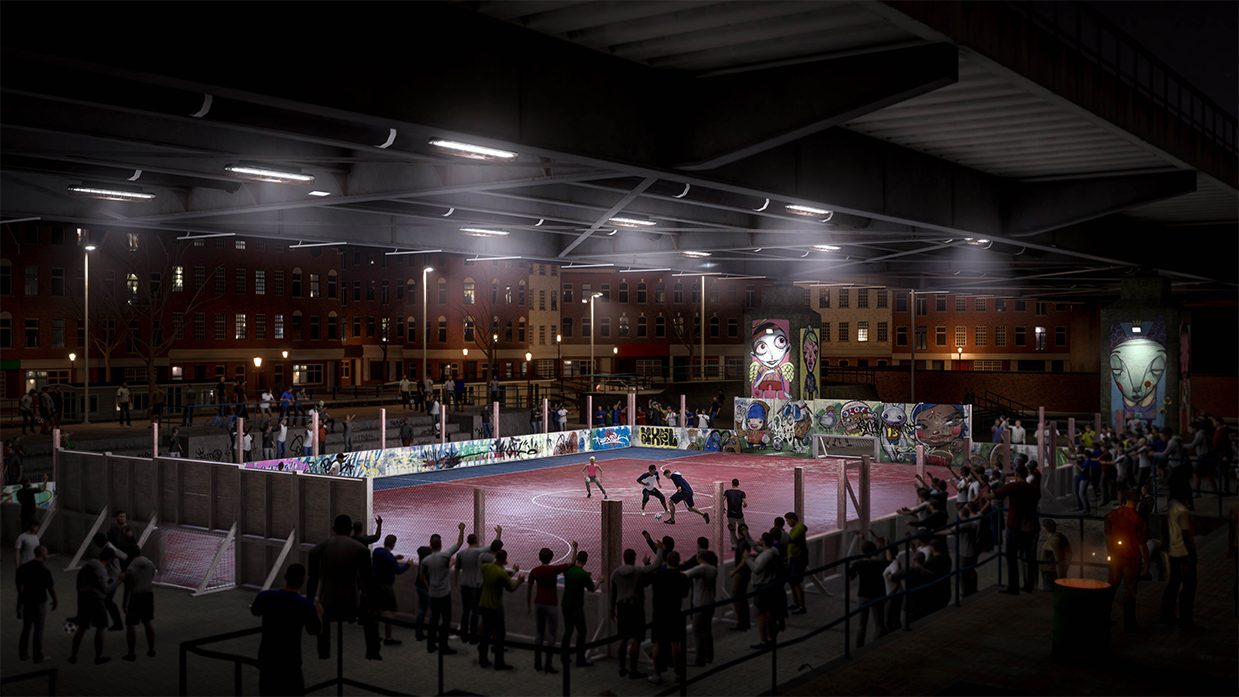 Image credit : EA FIFA 20
Play it your way
There are five different game types :
3v3 Rush (No GK's)

4v4

4v4 Rush (No GK's)

5v5

Professional Futsal.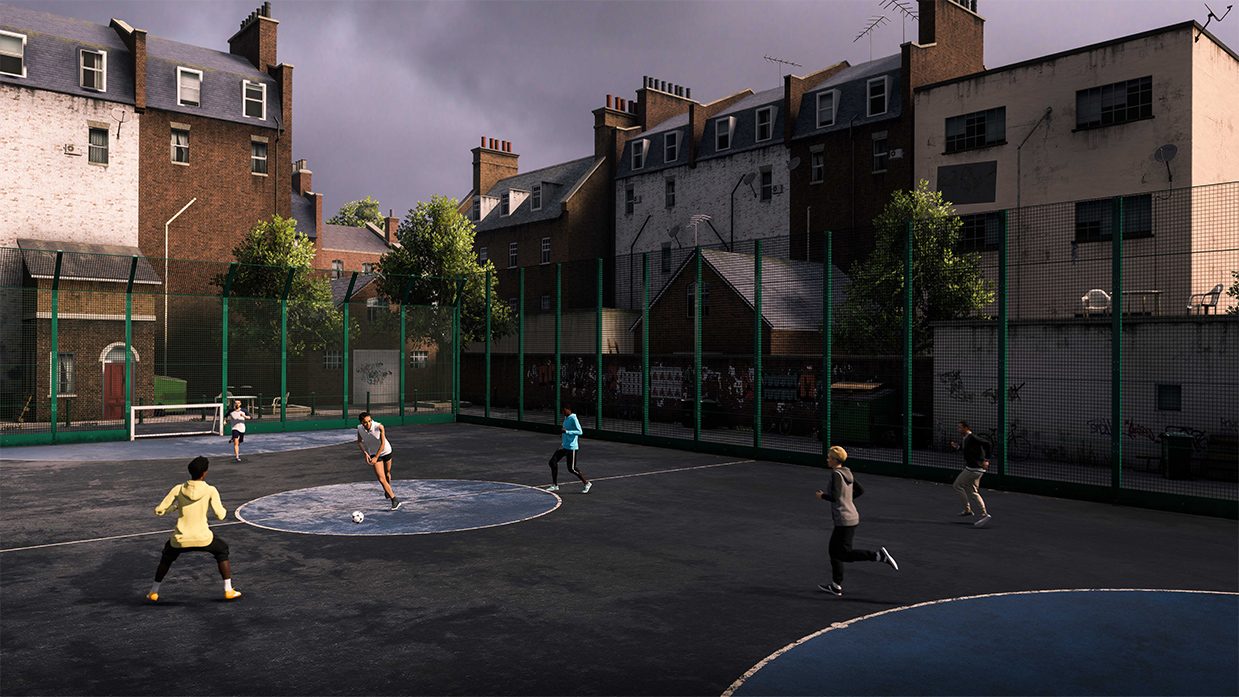 Image credit : EA FIFA 20
Modes of Play
1. VOLTA Kick-Off
Here you able to take your favourite professional teams and compete in a number of VOLTA locations and match formats.Play PSG vs. Lyon in Paris, the Madrid derby in the streets of Spain, or Chelsea vs. Spurs in a London cage.
2. VOLTA World:
In this you can build your VOLTA team by playing through Single Player Matches against community generated squads
3. VOLTA Story:
Create your own player here and go through a narrative driven experience. Here you will face various legends of street football from around the world.
4. VOLTA League:
Play through promotion and relegation with the online VOLTA League. Here you can able to compete other online players.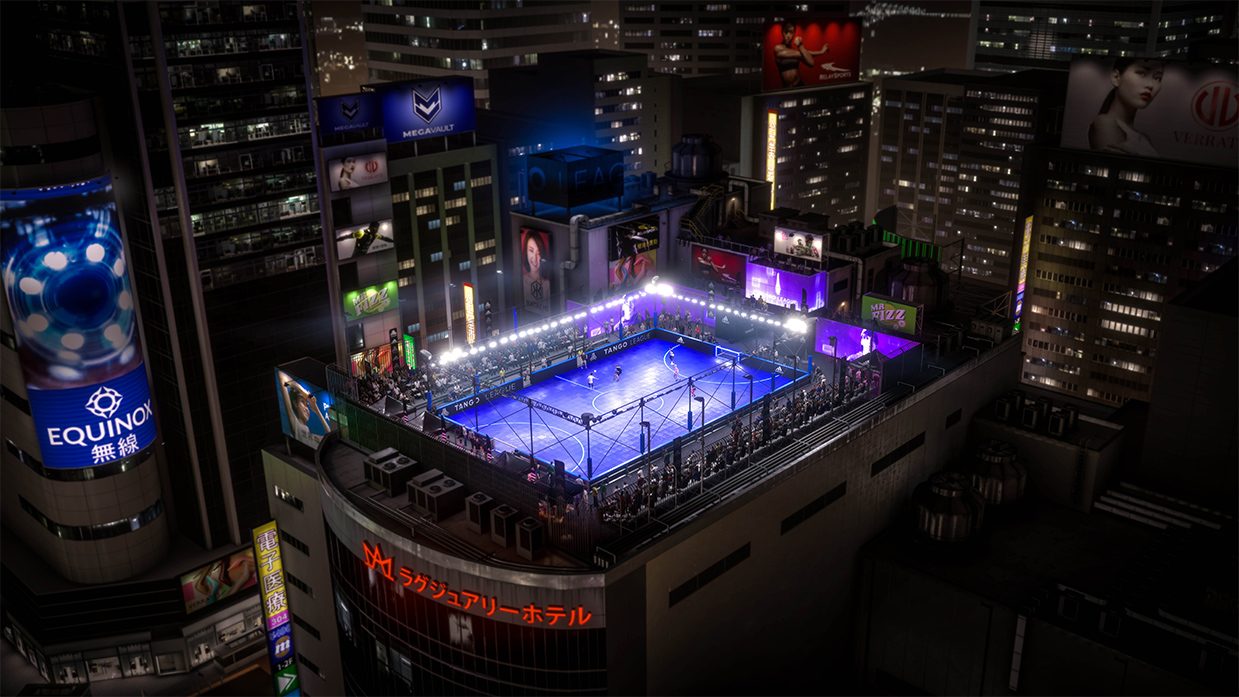 Image credit : EA FIFA 20
New Features Coming to FIFA 20 (Click Here)
FIFA 20: Release dates, price, pre-order news, system requirement & new Features (Click Here)